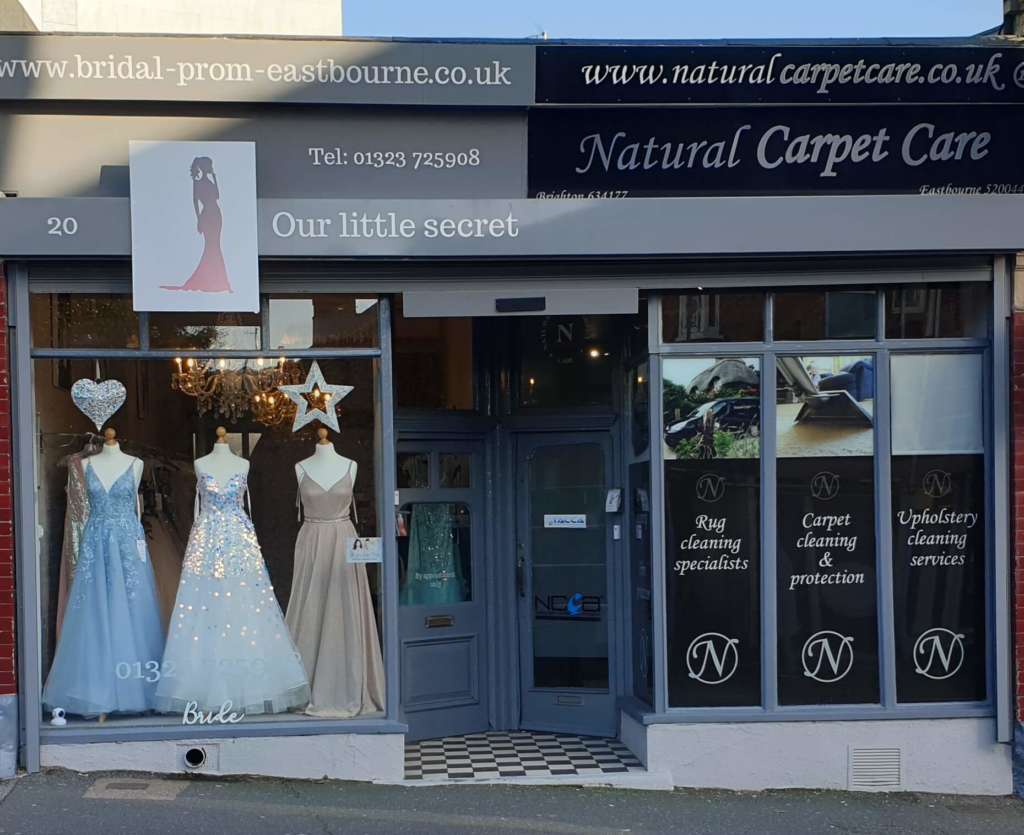 Carpet, Rug, Mattress, and Upholstery cleaning in Eastbourne, Sussex
Welcome to Natural Carpet Care. Our family business started life in 1986, From day one our intention was to provide a service that exceeded our customers' expectations.
We had one focus – careful and effective cleaning of carpets, rugs and soft furnishings. Delivering great results without leaving fibres with sticky or harmful residues.
We continually invest in the very latest equipment and advanced products. Our nano technology products remove maximum soil and staining with no aggressive chemicals, leaving the fibres as close to their new condition with no synthetic odours.
Cleaning
Our Services
Comprehensive carpet, rug, sofa, mattress and curtain cleaning services. Fully trained and qualified. Our fast drying process removes maximum soil and staining with no toxic solutions left behind in the fibres.
Our company is fully insured too, not just third party liability insurance but full treatments risk insurance. the only level of insurance that covers carpet, rug and upholstery cleaning.
Maintaining a clean appearance is vital if you are running a business. Particularly when someone
Curtains can transform the look of your home but can also be very expensive, so
The primary purpose of our mattress cleaning service is to provide our customers with a
Certified Carpet Cleaning Professionals
Knowledge is vitally important in our business. We are NCCA qualified and have attended courses and passed written Examinations to become National Carpet Cleaners Association members. After all no one would use a non-qualified doctor, electrician or plumber, so why use an non-qualified carpet, rug and upholstery cleaning Tec?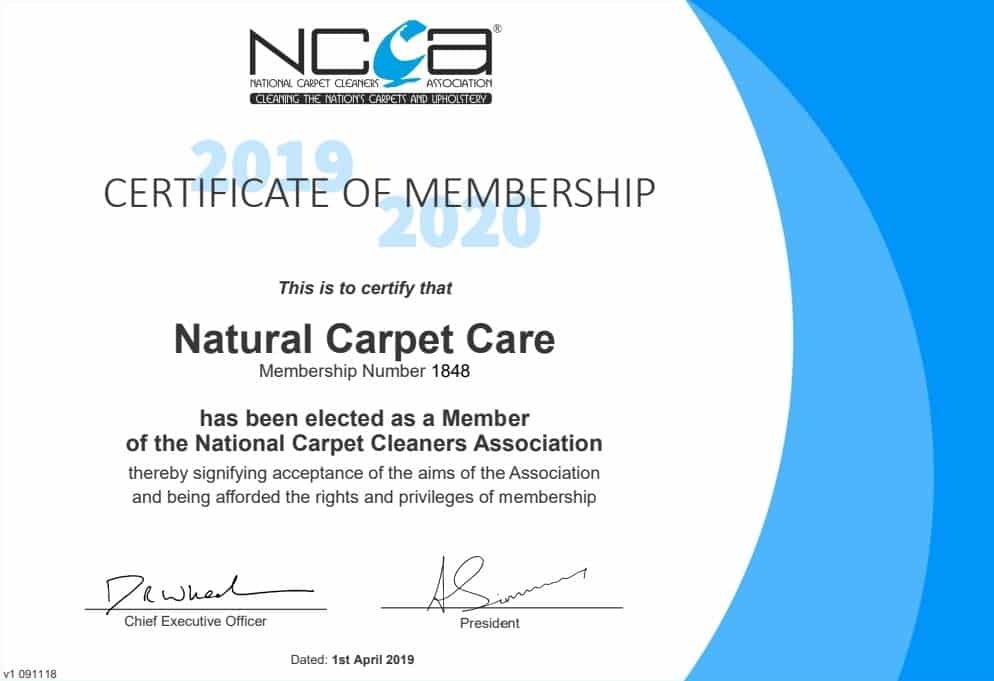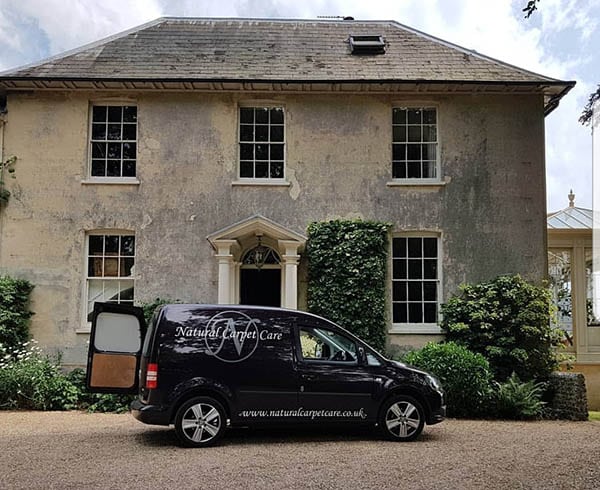 TESTIMONIALS
"Spencer at Natural Carpet Care offers such a superb service. Our rug has just been returned to us and looks wonderful. A Designers Guild chalk pure wool rug that will last a lifetime now with the wonderful care from this firm. The attention to detail, the customer service and the fact that Spencer collects and delivers makes this company the only one we will use"
"Couldn't be happier with the results! Would highly recommend this company, can't believe how clean my carpets are now and I will be booking them for a yearly clean from now on. The improvement in air quality is already noticeable around the home too. A friendly, thorough and professional service all round, thank you!"
"We have used Spencer to come and clean multiple times. He has got tomato pasta sauce out of our carpets and sofa and recently cleaned our whole house when we moved. His price is excellent and service is great. We would highly recommend natural Carpet Care"
Booked Natural Carpet Care to clean the cream woollen carpets in four rooms. I was particularly concerned about the use of chemicals because I wanted it to be safe for my baby to play on the floor. Spencer really put my mind at ease by discussing the natural products that he uses and his methods before starting. Service was professional, friendly, quick and non-judgemental. Fairly priced and well worth it. The carpets look as good as new and we will definitely be booking again.
Would you like a speedy quotation ?
Simply start your text with 'Quote' and send to 01273 634177
Get a Quotation